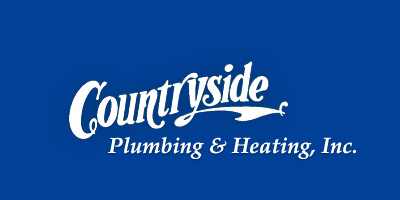 When it comes to your AC system it can be quite scary when it has a problem. Sometimes it picks the worst time, like the middle of a hot summer day, to go out. You might find that it is an easy fix and other times it is not as easy. Those times you may need a technician. There are some common reasons as to why your AC may break down or not run properly. Take a look at these three options and find out why your AC may be down.
Needs Maintenance
Preventative maintenance is critically important for your AC system. Taking care of your AC unit should be like you take care of your car. This maintenance and preventative care can keep your AC unit running smoothly. If it has been a while since it has had an inspection or cleaning, this could be your problem. Many people do not even think of cleaning or inspecting their unit until something is wrong. By taking the time to do preventative maintenance you can avoid these costly repairs that come along.
Filters Are Clogged
Unfortunately this is a common problem for AC units. Fortunately, it is an easy fix. Filters in your return can become clogged or blocked from debris in the home. You can end up with extremely dirty filters and if you do not change them out or clean them, they cause problems. This is a simple fix. You need to change out your filter every month. They also make filters that can be washed and reused. Be sure you know which one you have as they cannot all be washed out and still work. Make yourself a reminder to change or clean out your filter each month. This not only helps your AC run smoother but helps you breathe cleaner air.
Freezing Up
You may notice ice on the outside unit and this can cause damage to your unit. If you notice it freezing up you should immediately turn off the unit and let it defrost. You may have a blocked line or coolant leak somewhere in the system. By defrosting it you can try to find the problem and reduce the risk of permanent damage taking place. You may need to call in a technician for this situation. It all depends on how much experience you have with AC systems.
Three common reasons your AC system goes down are maintenance issues, filters and freezing up on the outside units. Some of these are easy to fix and others may require outside help. Be sure to keep an eye on your unit and if you notice any issues give your technician a call. They can help you to take care of the problem and find out a quick and simple solution. Always have preventative maintenance run on your AC system every year to prevent major issues. You can avoid costly repairs by spending a little each year to have this critical step done. 
For more details call (800) 542-4243 or click here.
https://www.countrysideph.com/wp-content/uploads/2015/08/countrysideph-featured.jpg
200
400
//countrysideph.com/wp-content/uploads/2016/11/Countrysideblue.png
2013-05-21 06:17:14
2013-05-21 06:17:14
3 Common Reasons An AC System Breaks Down