Finding quick, superior service for any home repair or project can be tough. Many homeowners admit they value trustworthiness and reliability even more than low prices, particularly when it comes to plumbing. This is pretty huge considering plumbing costs are almost on par with the typical cost of central air conditioning services.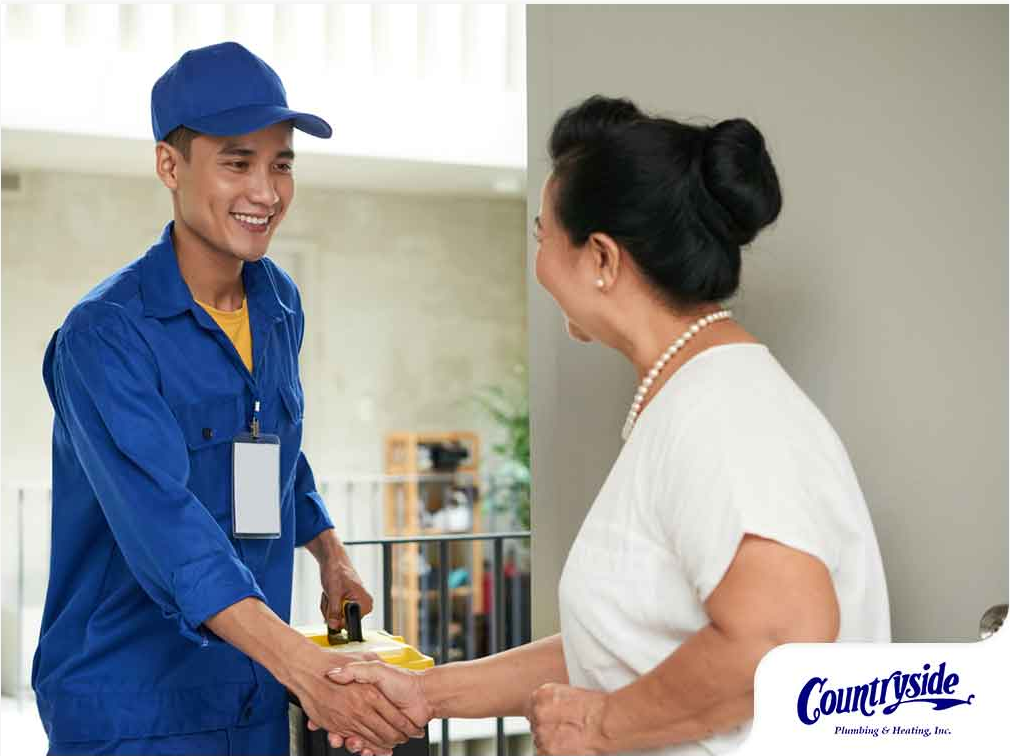 A good plumber is a plumber for life, so it's important to choose the right one the first time. But how exactly does one go about doing this, and what qualities should be a top priority when deciding on a plumbing company? Let our Countryside plumbing experts offer you a few useful suggestions.
Training and Certification
State requirements for a plumbing license vary. However, there are three standard training levels that can give you an idea of the candidate's skills. As a plumber, there are three main levels you can achieve; namely, Apprentice, Journeyman and Master. Apprentice plumbers are typically unlicensed and always tag along with a professional to learn best practices. You'll want to find a plumber with a Journeyman or Master's License, as they will have more experience and higher levels of skill.
Look for a License
You shouldn't entrust your water and gas pipes to be handled by a novice, any more than you would put your air conditioner in the hands of a non-professional. Don't forget to do your due diligence and look for licenses, insurance, bonds and other pertinent documents that support the legitimacy of the company providing the service you're about to receive. Ask your contractor for these things before signing any contracts or agreements.
Service Details
Once you've found a good candidate, ask about the project details, such as total costs, cleanup inclusions, and whether or not the quote is a flat rate. Costs for big projects are dependent on the scope and scale of the work performed, so they can be subject to some changes. Most of the time, though, simple jobs such as installing a water heater have a flat going rate.You Can Trust Countryside For All Your Plumbing, Heating and Air Conditioning Needs
Countryside Plumbing and Heating is your trusted local provider of high-quality, reliable plumbing services, as well as HVAC repairs, installation and maintenance. Give us a call at (715) 245-5393 or fill out our contact form to schedule a service visit and get a free quote today.
https://www.countrysideph.com/wp-content/uploads/2019/10/1.png
756
1010
Canoga Park Heating and Air
//countrysideph.com/wp-content/uploads/2016/11/Countrysideblue.png
Canoga Park Heating and Air
2019-09-25 09:20:54
2019-10-10 10:25:51
How to Find a Good Plumber