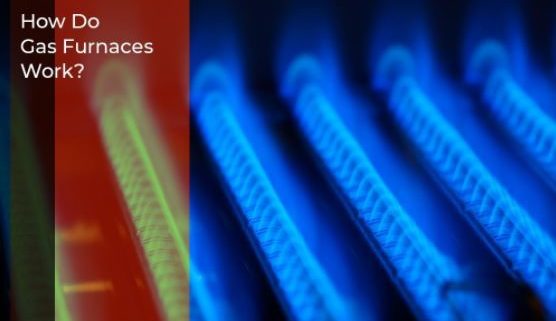 A gas furnace is a primary heating source for most homes, especially during winter. They use either propane or natural gas to accomplish their heating capacity. The system involves several steps; this guide will introduce you to the mechanics behind the inner workings of a gas furnace.
Understanding how it works helps in recognizing and determining issues in case a problem occurs. If you've ever searched the internet for "heating and cooling contractors near me" but then have no answer when they ask you what the problem is, this guide will show you how gas furnaces actually work.
Characteristics of a Gas Furnace
If you're considering having a gas furnace installed, there are several things to consider. The size of a furnace must, of course, be accounted for. While most models are versatile enough to fit in most spaces of your home, you need to look at its size as well.
The type of furnace is also important, especially in determining efficiency. The heating capacity of a furnace is measured in BTU's or British Thermal Units. Models can range from 40,000 to 130,000 BTU's. Efficiency is measured in AFUE or the Annual Fuel Utilization Efficiency. Even units with the lowest efficiency rating must still meet an AFUE of 80%.
How it Works
Heating and cooling contractors can explain how gas furnaces work when you ask them. The furnace starts with the thermostat, which measures the home's temperature. This is often programmed so that once a certain level is reached, a signal is given from the thermostat to the furnace to start or stop working.
The Air Flow
A pilot light will ignite the burners inside a combustion chamber. Intake valves pump outside air into a heat exchanger, where the air is heated up. An exhaust pipe must lead outside to release toxic fumes from the combustion. Meanwhile, heated air is moved up into the vents and into your homes.
The Heating and Cooling Contractors Near Me: Countryside Plumbing and Heating, Inc.
Knowing the basics of how a gas furnace works can help when issues start to occur. All you have to do is to find heating and cooling contractors nearby, like Countryside Plumbing & Heating, Inc.
To reach us, click here or call us at (715) 246-2660 to schedule a visit today. Our services are available in the St. Croix Valley and all nearby areas.
https://www.countrysideph.com/wp-content/uploads/2018/03/file.jpg
403
556
Canoga Park Heating and Air
//countrysideph.com/wp-content/uploads/2016/11/Countrysideblue.png
Canoga Park Heating and Air
2018-03-14 09:09:07
2018-03-23 09:40:23
How Do Gas Furnaces Work?