One of the biggest mistakes homeowners make when going on summer vacation is forgetting about their HVAC system. The air conditioner has to remain in operation in order to control the heat and humidity inside the house, even when its empty. If you fail to take these necessary precautions, your cooling equipment may underperform or break down while you're away.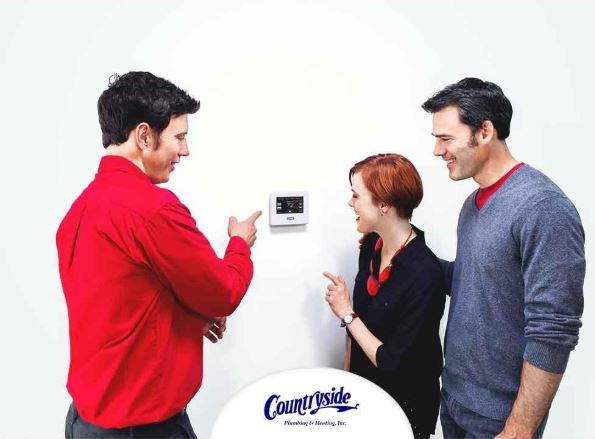 If you want to find your house the way you left it upon returning, utilize the following tips:
Install a Fresh Filter
You don't have to Google "AC service near me" for this chore. Washing or replacing your HVAC system's air filter is one task that can safely and easily be DIYed, as the equipment is turned off during the process.
Why is it important to do this? Namely, because a dirty filter is an ineffective filter. When a filter becomes clogged, the amount of air streaming through it is greatly reduced, which can deprive your AC of the air it needs to cool your space effectively. Improper airflow also results in a variety of performance and operation issues.
Even if you've recently changed your cooling system's filter, you'll need to replace it again if it becomes moldy. Otherwise it may spread allergens throughout the house, making every room not only unhealthy but also unsightly.
Schedule a Complete HVAC Inspection
Late spring or early summer is usually a good time to get your HVAC system professionally checked. This task shouldn't wait, as any undiscovered problem could worsen while you're gone. Don't risk proceeding on your trip when there's the possibility that your AC may malfunction after you leave.
Re-Program Your Thermostat
Summer in New Richmond and neighboring communities is cooler than the national average. However, your indoors won't be as cool as the outdoors without proper ventilation. To ensure your rooms won't overheat or become ridden with moisture, set your thermostat anywhere from 80°F to 85°F. This way, your AC will kick on as usual when it starts getting toasty.
Stop Your Search for "AC Service Near Me" 
Rather than Google "AC service near me," go ahead and contact Countryside Plumbing and Heating. Before packing your bags, call us at (715) 245-5393 to request service in order to get your HVAC evaluated.
//countrysideph.com/wp-content/uploads/2016/11/Countrysideblue.png
0
0
Canoga Park Heating & Air
//countrysideph.com/wp-content/uploads/2016/11/Countrysideblue.png
Canoga Park Heating & Air
2019-06-05 09:25:55
2019-06-24 10:27:19
Tips on Setting Your HVAC Before Going on Summer Vacation