A heat pump is an energy-efficient way to control your home's indoor temperature. In fact, you can save up to 50% on your utility bills with the right size and type of heat pump compared to more traditional heating and cooling units. Its dual function is also a huge draw for most homeowners, working as either a heater and a cooler, depending on the season's demands.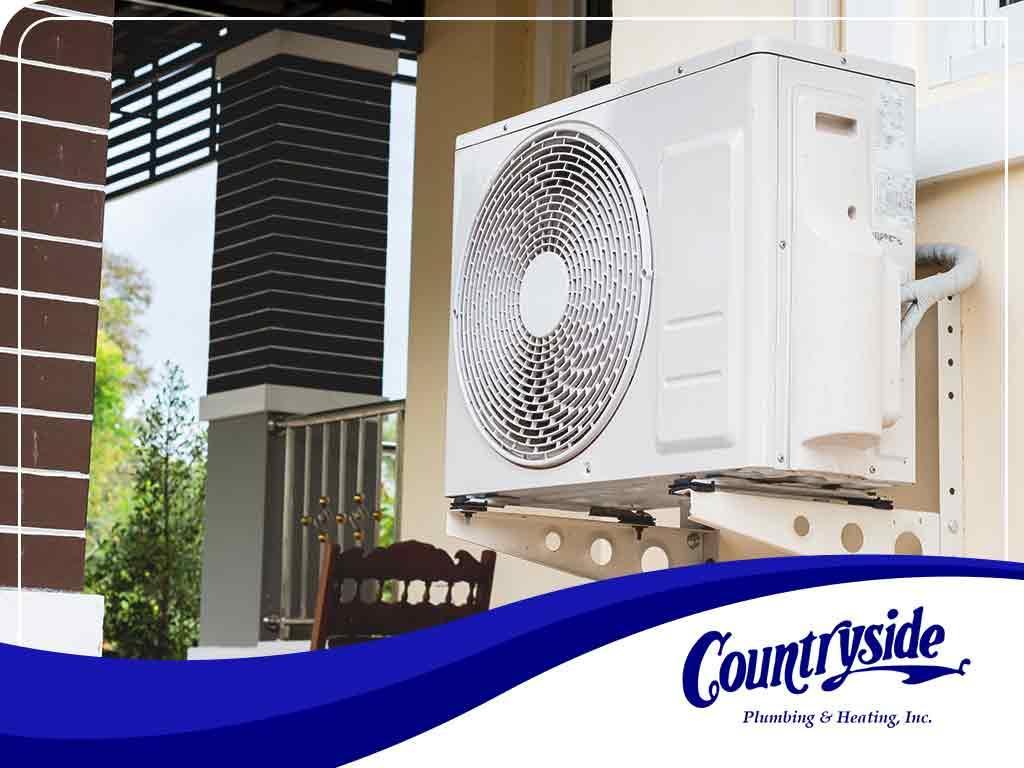 As a Bryant® Authorized Factory Dealer, Countryside offers only the best options when it comes to heat pumps. Let our HVAC specialists walk you through the many types available to help you find the right one for your home.
Air-Source Heat Pumps
Heat pumps are categorized based on the medium they use to transfer heat from one place to another. Air-source heat pumps use air to move the heat from your home into the outdoors. This process is reversed in winter when the heat pumps transfer ambient heat from outdoors to indoors. Air-source heat pumps have been in use in the country for some time, although generally speaking, they work best in temperate regions where the weather does not approach extremes.
Mini-split Heat Pumps
Countryside offers Bryant's leading mini-split heat pumps for homes without existing duct systems. Its heating and cooling mechanisms are similar to air-source heat pumps, but a few mini-split heat pumps make use of water as well, making them perfect for radiant floor heating systems.
Geothermal Heat Pumps
Geothermal or ground-source heat pumps utilize the 10-degree difference in temperatures between the underground and surface air. The heat transfer process follows the same principles as other types, with the heat source being the only major difference. Regardless, these still remain as an energy-efficient alternative to gas- or oil-fired heating systems by up to 60%, depending on the weather.
Get Help With Heat Pumps
Country Side Plumbing and Heating can help you find the right type of heating and cooling system for your home. Call us today at (715) 246-2660 or fill out our contact form to learn more about heat pumps and how they can help you save on your energy bills.
https://www.countrysideph.com/wp-content/uploads/2019/06/An-Overview-of-Heat-Pump-Types.jpg
768
1024
Canoga Park Heating & Air
//countrysideph.com/wp-content/uploads/2016/11/Countrysideblue.png
Canoga Park Heating & Air
2019-02-12 09:18:16
2019-06-17 10:19:03
An Overview of Heat Pump Types